We Are Shaping The Next Generation Of Confident, Smart & Expressive Kids.…and loving every second of it!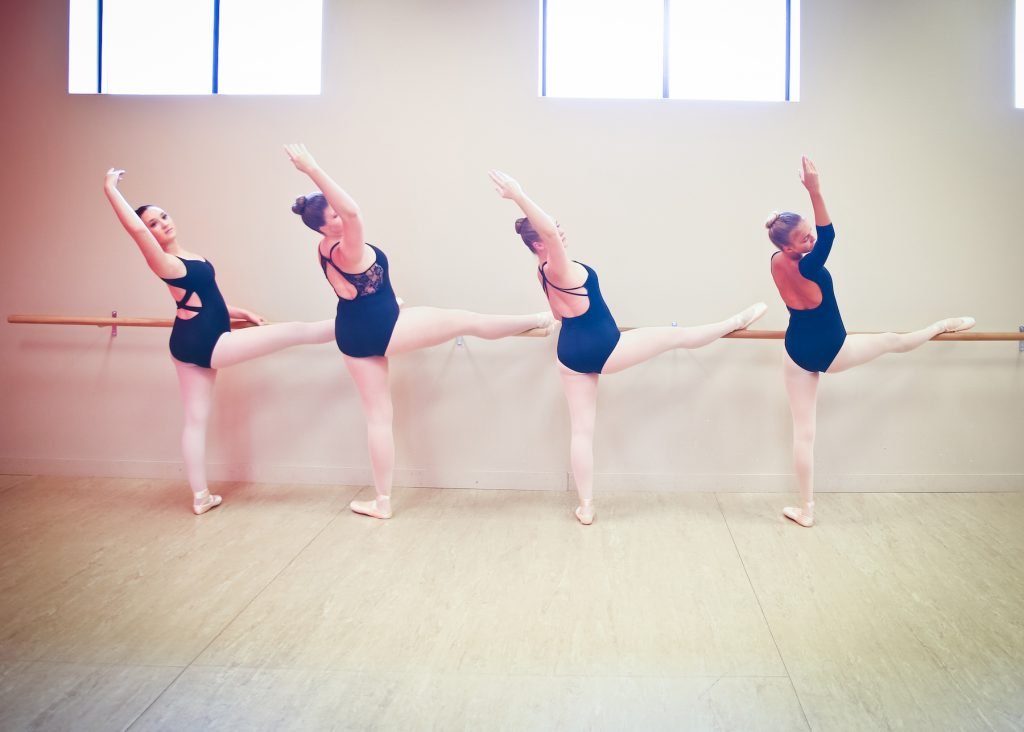 WELCOME

TO THE

ACADEMY

OF

PERFORMING ARTS!
It's OKAY to let your child's creativity spark, it can lead to beautiful things. We're excited to learn more about your child and help them become the person they're meant to be.
It's hard to imagine, but there was a time when I ruined my parents' backyard teaching 17 middle-schoolers how to dance.
Hi, I'm Stacy Tuschl, the owner of The Academy of Performing Arts. From the moment I started dancing, I absolutely fell in love with it! When I was about to graduate from high school, I realized I wasn't ready to stop. I always saw dance as something more than mere fun, it was a medium for expressing myself.
So back in 2002, I decided to start a competitive Pom team for middle-schoolers in Oak Creek without expecting anything in return. This was a free program where I volunteered my time and skills out of passion. Little did I know that these 17 young dancers and their parents would become the foundation stone of my business!
"You're a fabulous teacher, why are you not charging for it?"
"My child is having the time of their life, what's your long-term plan for these dance lessons?"
"You're offering something more than just dance skills, it's taking my child's confidence and vision to a whole new level."
Parents, especially mothers, would come up to me and tell me how I absolutely had to start charging for my time and services. They could already see the positive change in their child's personality and wanted to pay back. These parents started my business for me without me even realizing it and I am forever grateful to them.
Those formative days paved the way for me to truly discover my potential and led me to turn my "hobby" into a fulfilling career.
BABY STEPS AND LEAPS OF FAITH
3 years, over 100 students and a ruined backyard later (that my parents graciously let us practice in)…
Considering our humble beginnings and our story of unwavering commitment and passion, it's safe to say that you should always let your child follow their dreams – you don't know what beautiful things can happen along the way.
I do what I do because I love it! And more importantly, I get to see hundreds of students falling in love with themselves, their lives, and the idea of working hard to shine brighter.
Over the last decade, I have watched kids graduate from middle school, high school, college, and start their careers. We are also very fortunate to have some of these young women on our staff today. I am humbled to be able to have a career where I get to pass along my passion to others who will one day look back and remember how much they loved performing arts.
We now have over 1000 dance and music students who come to us every month.
However, I still wasn't ready to stop! You may not see me personally in the studios on a daily basis because not only do I run our two performing arts academies, but I also teach and coach other female business owners, I am a bestselling author, and a mom of two. I am so fortunate that I get to pursue all of my passions, including the studios and one big reason behind that is because at APA we have created highly qualified directors in each department and our front desk staff and management go above and beyond to make sure your experience with us exceeds your expectations. We strive to create great dancers and musicians, but we also strive to create great kids. The skills you learn here will last a lifetime.
In addition to the power of the performing arts, we obsessively believe in good friends, belly laughs, power naps, healthy challenges, and making BIG changes with small steps.
(We also 100% believe that we can have a more fulfilling life if everyone spent 20 minutes a day dancing to the beat)
Everything at APA is ruled by creativity. Our idea from day one has been to nurture originality and help children see their endless possibilities.
Community is very important to us, so is teamwork. By providing a free-spirited yet tight-knit space, we help children build strong relationships and foster them through healthy competitions and creative collaborations.
We aim for an excellent, uncompromised, and exceptional service (as close to perfect as possible) because we care. We are all about effective communication and creating deep connection with parents, students and our staff.